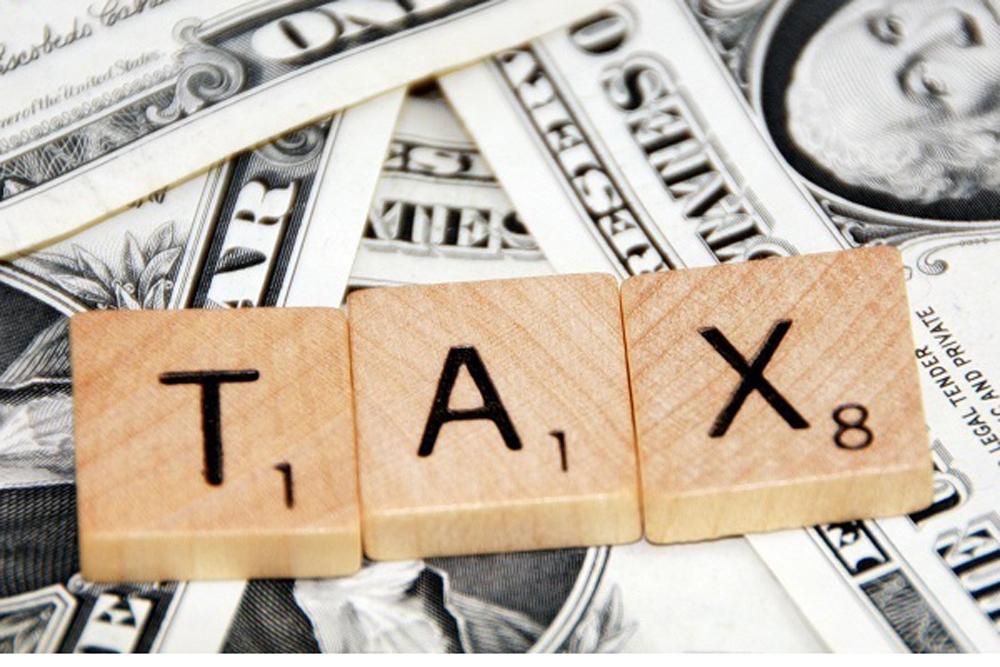 With an effective property tax rate of 1.49 percent, Baltimore City has the highest tax rate among Maryland counties, according to an ATTOM Data Solutions analysis of property taxes levied on single-family homes.
The data shows Baltimore City has 209,638 single-family homes with an average estimated value of about $167,000. The average tax amount is $2,498. The effective tax rate is the percentage of a home's value the owner pays in property taxes.
Rounding out the top five counties with the highest effective property taxes are Howard (1.21 percent), Prince George's County (1.15 percent), Charles (1.11 percent) and Baltimore County (1.10 percent).
Talbot County (0.53 percent) has the lowest ranked property tax rate in Maryland. Only those counties with at least 10,000 single-family homes -- a total of 1,414 U.S. counties in all -- were part of the ATTOM Data Solutions analysis.
Property tax rates for Maryland counties
County
Metro Area
Population
Number of Single-Family Homes
Average Estimated Value
Average Property Tax Amount
Effective Property Tax Rate
Baltimore City
Baltimore-Columbia-Towson, MD
622,454
209,638
$ 167,480
$ 2,498
1.49%
Howard
Baltimore-Columbia-Towson, MD
304,115
65,257
$ 534,050
$ 6,450
1.21%
Prince George's County
Washington-Arlington-Alexandria, DC-VA-MD-WV
892,816
204,582
$ 338,527
$ 3,906
1.15%
Charles
Washington-Arlington-Alexandria, DC-VA-MD-WV
152,754
45,889
$ 323,415
$ 3,593
1.11%
Baltimore
Baltimore-Columbia-Towson, MD
822,959
229,927
$ 291,063
$ 3,198
1.10%
Frederick
Washington-Arlington-Alexandria, DC-VA-MD-WV
241,373
67,040
$ 358,594
$ 3,810
1.06%
Montgomery
Washington-Arlington-Alexandria, DC-VA-MD-WV
1,017,859
185,624
$ 637,879
$ 6,539
1.03%
Carroll
Baltimore-Columbia-Towson, MD
167,444
52,113
$ 340,817
$ 3,416
1.00%
Kent
19,923
12,235
$ 255,979
$ 2,428
0.95%
Caroline
32,661
12,317
$ 196,275
$ 1,859
0.95%
Cecil
Philadelphia-Camden-Wilmington, PA-NJ-DE-MD
101,960
37,847
$ 239,153
$ 2,244
0.94%
Harford
Baltimore-Columbia-Towson, MD
248,966
78,129
$ 303,532
$ 2,755
0.91%
Dorchester
Cambridge, MD
32,534
16,396
$ 173,903
$ 1,543
0.89%
Calvert
Washington-Arlington-Alexandria, DC-VA-MD-WV
90,114
38,320
$ 343,817
$ 3,002
0.87%
Anne Arundel
Baltimore-Columbia-Towson, MD
555,280
174,062
$ 413,590
$ 3,592
0.87%
Worcester
Salisbury, MD-DE
51,519
33,125
$ 260,095
$ 2,257
0.87%
Saint Marys
California-Lexington Park,

MD

109,614
39,139
$ 306,452
$ 2,652
0.87%
Garrett
29,813
16,509
$ 259,360
$ 2,117
0.82%
Washington
Hagerstown-Martinsburg,

MD-WV

149,270
46,536
$ 209,476
$ 1,703
0.81%
Allegany
Cumberland, MD-WV
73,549
35,327
$ 103,119
$ 834
0.81%
Wicomico
Salisbury, MD-DE
101,182
35,941
$ 166,932
$ 1,349
0.81%
Queen Anne's County
Baltimore-Columbia-Towson, MD
48,600
17,699
$ 393,908
$ 3,103
0.79%
Somerset
Salisbury, MD-DE
25,980
11,023
$ 117,620
$ 871
0.74%
Talbot
Easton, MD
37,799
17,005
$ 417,177
$ 2,227
0.53%
Source: ATTOM Data Solutions