Baltimore City Department of Transportation issued the following announcement on Feb. 19.
The Mayor's Pothole Challenge continues! If you see a pothole that needs attention, please contact 311 or visit the website https://311.baltimorecity.gov.
By working together, we can ensure that our streets are safe for all who use them. #CleanItUp
Original source can be found here.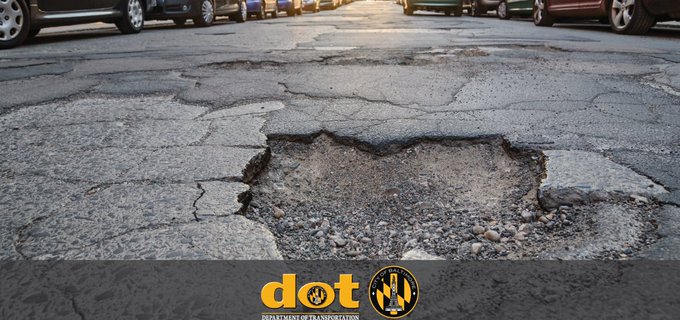 Source: Baltimore City Department of Transportation